HAVE YOU NOTICED THE TEMPERATURE INSIDE YOUR POLE BARN NEVER STAYS WARM? PUT AN END TO IT!
Make Your Pole Barn Cozy and Energy Efficient
Seal your new or existing pole barn with the best spray foam insulation and service!
When you add foam insulation, your pole barn will suddenly have a full air barrier, keeping temperatures consistent year round. Whether you're looking to insulate your pole barn ceiling, roof or walls, we've got you covered!
Foam insulation is a perfect match, no matter what size or shape the pole barn, contrary to conventional fiberglass insulation.
With pole barn insulation, temperatures will be consistent year round. No more hacking solutions to stay warm! The insulation will create a full air barrier.
If you get insulation done right the first time with Insulation Hub, you will now enjoy a lifetime of convenience and satisfaction.
Schedule a visit for a free consultation to start experiencing the benefits of insulation for your pole barn and your fingertips/pipes!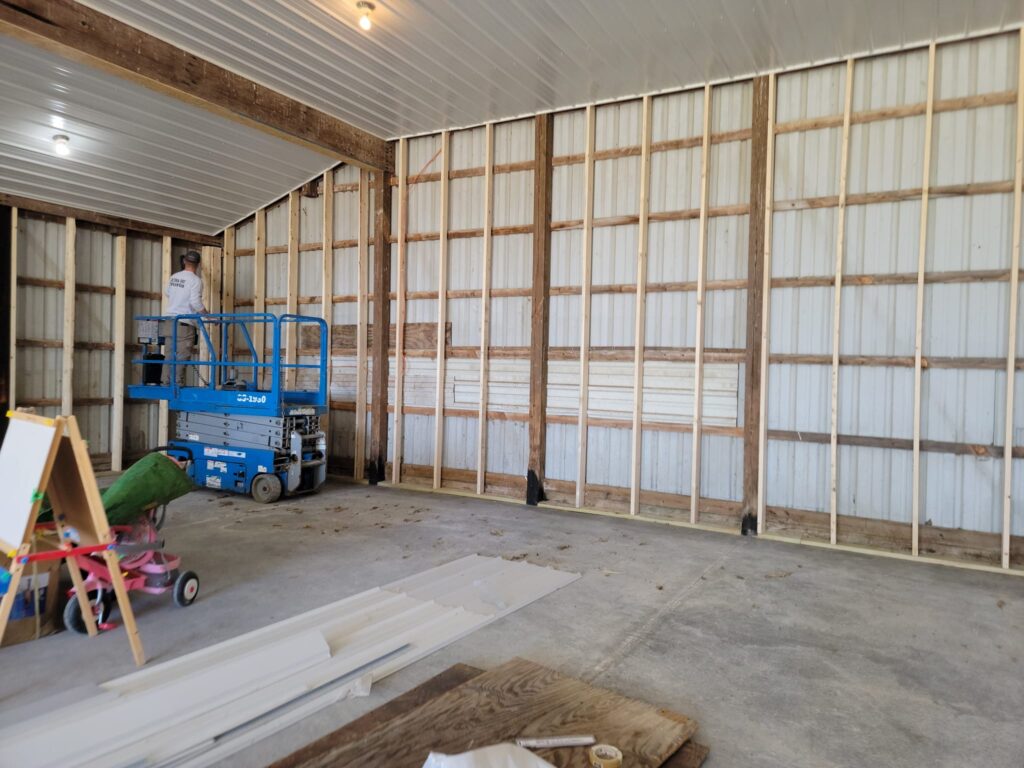 ENJOY THE BENEFITS FOR A LIFETIME
Call Today!
Schedule a visit for a consultation and free estimate!